Find the Right Payment Provider for Your Business.
Discover the payment provider that meets your needs, and has the reputation your business deserves.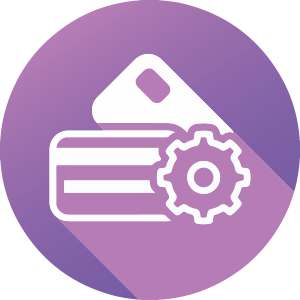 THE PERFECT PLACE TO START
Find the best Payment Processors
Quickly find payment processors who offer the lowest rates,
fast approvals and more.
How Do you take payments
Our Process
We focus on three main areas of interest.
We do the hard work!
We review contracts, rates, and fees to ensure you're getting the best deal. We check every nook and cranny to make sure you don't overpay because of misleading terminology, hidden costs, and deceptive sales tactics.
Read Our Latest Reviews
We Take Complaints Seriously
We scoure every major review and complaints site to ensure our experience with a payment provider is consistent with other customers. Our goal is to be certain you're getting the most honest snapshot of the company at the time of our writing.
If you feel our review reflect a different experience than the one you've had, reach out to us and tell us about it.
We check complaints
We ask key questions
We find answers
We talk to the community
We keep track
Integration requirements can be just as important as fees and customer service. For many merchants, getting up and running quickly and efficiently is imperative to maintaining uptime, and keeping the revenue stream open. We check every provider's integration process to ensure a smooth transition and onboarding process.
Need a hand?
Finding the right provider can be a tricky task. You'll need to find the payment partner that is most suited to your business, with the lowest rates, and best customer service. We are payment experts, and can help you find the right solution. We provide consultation for free, and will never charge you for advice.
Our Latest Review of Pinwheel Pay
Wednesday, January 22nd, 2020

Best Payment Providers
---
What We Liked
Pinwheel Pay is a payment gateway and integration tool that offers advanced features such as 3D Secure, multi-currency conversion, cryptocurrency processing, and can be integrated with Shopify. The support staff is committed, supportive, and helpful.
---
What We Didn't Like
The only issue found was that when Pinwheel Pay is selected as the main payment option within the Shopify platform and the customers pay, they are redirected to Pinwheel Pay's third-party processing page. There are customers who would prefer to stay in the Shopify checkout page instead of being redirected to Pinwheel Pay's processing page.
---
---
Business-type not listed?
View more industries